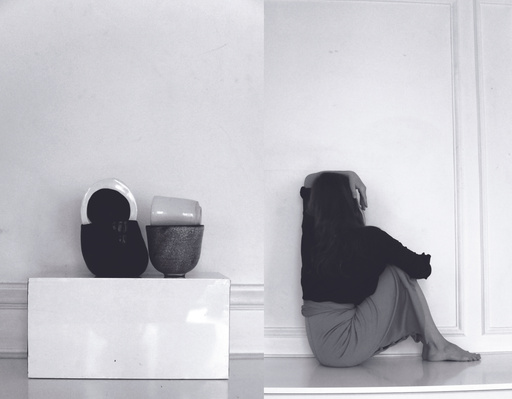 Beautiful collaboration with Romy Northover @NO
she explains the process:
"This collaboration with Caroline Denervaud expresses a feeling. For me ceramics in its entirity runs so deep, on a visceral level, it is not simply about the end product. It is integral, so much so that is difficult to express through words. When I came across Paris based artist Caroline's work I instantly felt a connection to her Beautiful and lyrical work for it's form, space and emotional significance.
Caroline has interpreted my ceramics through movement and emotion - shamanic & ritualistic to covey an essential feeling."
My work was about feeling, my body, NO's ceramics, space, time. Nothing was prepared, I registered what happened, like a conversation between the two elements body-ceramic in subtle intrinsic movements.